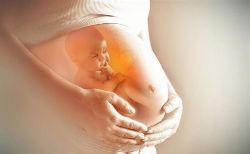 Starting with a discussion of why we need to discuss abortion and covering the topics of fetal development, person-hood, women's right to choose, and more, Stand Up for Life takes an in-depth look at abortion and prepares you to discuss the various aspects of this issue.
Sign-up to access this great resource. You will receive an email with a link to the free Stand Up for Life ebook. Be sure to check spam/junk folders if you do not see it come through.
By signing up, you agree that LifeSiteNews can send you additional pro-life news and other marketing emails.