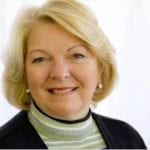 Dr. Sherri Tenpenny is an osteopathic medical doctor, board certified in three medical specialties. She is widely regarded as one of the most knowledgeable and outspoken physicians on the adverse impact of vaccines on health. Dr. Tenpenny has had hands-on experience as an Emergency Medicine physician, and continues to attend to patients when she is not speaking at national and international conventions, universities, or radio and television programs.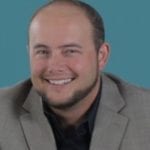 Dr. Eric Nepute is a licensed primary care provider and CEO of 6 major wellness centers in Missouri. He trains and consults hundreds of physicians and helps thousands of patients get their lives back with his unique approach to health and wellness. Dr. Nepute has training and certifications in functional neurology, orthomolecular nutrition, internal health, strength and conditioning, as well as advanced biomechanics.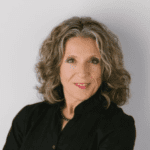 Pam Popper is the co-founder of Make Americans Free Again, an internationally recognized expert on nutrition, medicine, and health. She's the founder and Executive Director of Wellness Forum Health. Pam is also a lobbyist and public policy expert, working to change laws that interfere with patients' right to choose their provider and method of care.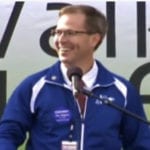 Pat earned a PhD in nano-analytical chemistry from the University of Illinois and is a board member at the Institute for Theological Encounter with Science and Technology. He did ten military assignments, including the Weapons of Mass Destruction defense officer at the base closest to Osama bin Laden on Sep 11th. While an Air Force Academy chemistry professor, Pat developed the ethics curriculum.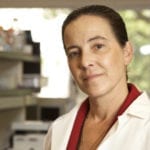 Theresa A. Deisher, Ph.D. graduated from Stanford University School of Medicine with a doctoral degree in Molecular & Cellular Physiology. She has over 47 issued patents and 4 discoveries in clinical trials. She has had extensive scientific and management experience in the commercial biotechnology field at Genentech, Repligen, ZymoGenetics, Immunex, and Amgen. Dr. Deisher is the founder of both AVM Biotechnology and Sound Choice Pharmaceutical Institute. Through the nonprofit Sound Choice Pharmaceutical Institute, Dr. Deisher researches and lectures on the scientific and medical implications of using aborted fetal material in vaccine manufacturing. Dr. Deisher was also one of the plaintiffs in the Sherley vs. Sebellius lawsuit that shut down embryo stem cell research and was an advisor to David Daleiden in the undercover filming of Planned Parenthood employees discussing the sale of aborted fetal parts for research.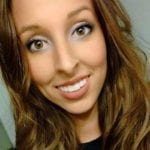 Marissa Brand is a board certified Doctor of Natural Medicine and Doctor of Humanitarian Services with a PhD in Natural Medicine. Her PhD research was on using scalar energy via radionics to improve the quality of life in children with autism. She began researching vaccines after dealing with and recovering from her own serious health issues and works with patients to recover from vaccine injuries and other chronic health issues. She is a wealth of information not just on health, but on vaccine ingredients and the ethical issues in vaccine production, including the use of aborted fetal tissues.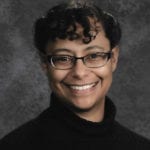 Dr. Christina Parks received her Ph.D. in Cellular and Molecular Biology. Dr. Parks brings a wealth of knowledge about the molecular mechanisms by which vaccines may be causing injury to vulnerable immune systems. She is an outspoken critic of the misinformation campaign regarding hydroxychloroquine and how its use has been restricted for the prevention and treatment of COVID.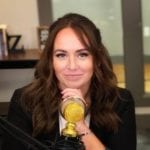 Kristen Meghan has worked in the field of Occupational and Environmental Toxicology, as a Sr. Industrial Hygienist for over 18 years, with combined involvement in Public Health, Decontamination site management, and Hazardous materials management. Kristen has sat on Infectious Disease Boards within hospitals and has trained medical professionals on universal precautions, avoiding cross contamination. She spent 9 years on active duty where she was vaccine injured, and blew the whistle on unethical health and environmental hazards, concealed from the public. While medically retired from previous field work, Kristen now donates her efforts as a health freedom activist and media correspondent and contributor. She has appeared on International and National television, appeared in several documentaries and has acted as an independent journalist. She has been a vocal educator on mask mandates and tirelessly works sharing her knowledge that masks are not a One-Size-Fits-All and that mandates are unethical and dangerous to public health.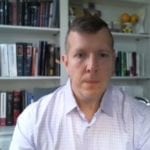 Attorney Thomas Renz is the lead attorney in 3 major cases in Ohio, New Mexico, and nationally regarding the unconstitutional COVID lockdowns, mask mandates, and business closures. While Renz recognizes this fight is controversial, he believes it simply should not be. The Constitution of the United Sates does not allow for states to disregard the rights of Americans.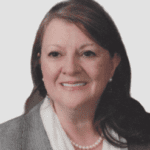 Rebecca Messall is the managing partner at the Messall Law Firm, LLC, in Colorado where she maintains a litigation practice in state and federal courts.
Messall has been representing two churches in Colorado while they push back on the governor's COVID restrictions.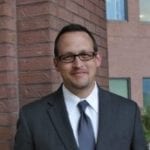 In addition to running Bergford Law Group, Brad is president of the Colorado chapter of National Lawyers Association and testifies before the Colorado legislature on behalf of the Commission for the Protection of Constitutional Rights.  Brad is also a member of the Civil Rights Section of the Colorado Bar Association. Brad is an Alliance Defending Freedom Blackstone Fellow and Allied Attorney, and he has lectured on free speech issues on behalf of ADF.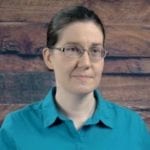 Pamela Acker, author, biologist, and vaccine expert spent nine months in a lab to perform vaccine research on the use of HEK-293 cell line. Acker wrote the book Vaccination: A Catholic Perspective detailing her experience and research about aborted fetal cells and their connection to vaccines.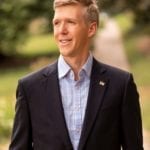 Dr. Stillman uses a systematic approach that addresses all aspects of your diet, lifestyle, mindset, and environment that impact your health. He believes healthcare is not a one-size-fits-all approach. Coming from this background, Dr. Stillman has been outspoken on the concerns with the lockdowns, mask mandates, and the vaccines.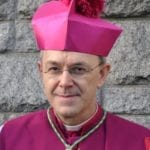 Bishop Schneider is the auxililary bishop of Astana, Kazakhstan. He is one of the most outspoken Catholic bishops in the world on the coronavirus and on the inherent immorality of the abortion-tainted COVID vaccine. His spiritual insights and courage to speak out against the New World Order should be greatly appreciated by every individual seeking to preserve civil liberties in the face of the Great Reset.